Like every other upstart entrepreneur, you probably have a genius app ready to take the world by storm. Before it's released, one thing is for certain – a broken and unusable app will lead to your downfall. Mobile app testing is one of the most important components of a successful app. It removes pesky bugs, brings new issues to light, and greatly improves the overall usability of your product.
This doesn't mean testing it by yourself in a dimly-lit office. App testers should come from diverse technological backgrounds using a variety of hardware and operating systems. They take the app out in the real world to see how it functions, and reveal issues that you would never find by yourself.
In the rapid world of app development, how can you find app testers quickly and efficiently? It's easier than you think, and NearJobs is the answer. Here is a variety of reasons why:
Simplicity: Download NearJobs and set up an account. Create a job post looking for "App Testers", and all the users looking for this type of work will be immediately notified. This whole process can easily be done in under five minutes.  So from the realization of "we need testers" to starting to receive proposals for this job can literally take minutes!
Exposure: In just five minutes, you've alerted tons of workers in your area and beyond. This exposure is unmatched by traditional means. In less time and effort than it takes to make a flyer, you've instantly reached more people than a flimsy piece of paper would ever dream of.  And it costs you nothing to post a job, free is always better than paying for online advertising to reach people.
Functionality: Interested workers can contact you about the job instantly. The chat function in NearJobs allows smooth conversation through the app. Any information, questions, or guidance about the testing can be communicated effectively during the entire process.
Trust: Payment through the app allows for rapid transactions once the testing is finished. This insures the job up to $1 milion, and is a safe, secure, and convenient process. From posting to paying, the process can be done entirely through the app.
NearJobs has been used in the past for app testing, and the developers love it. Take the example of GymNut.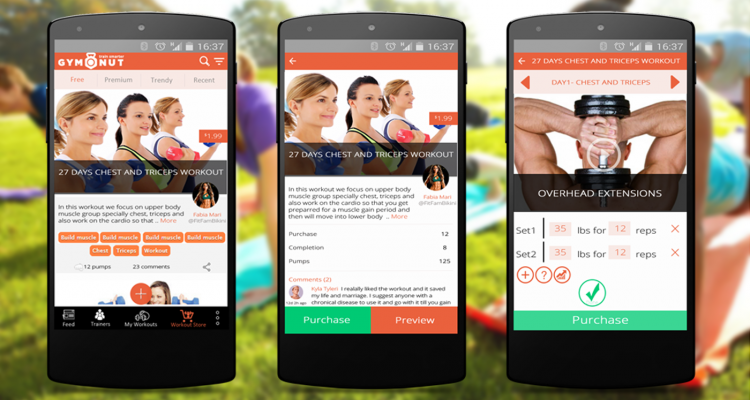 "It was so simple," says a rep from the company, "we posted on NearJobs looking for app testers and responses came flooding in." When asked about how NearJobs compared to other platforms, he answered, "it was a much stronger response than we ever got from posting on Craigslist or Kjiji."
GymNut also utilized NearJobs' chat and sent Google Docs for testers to fill out during the testing process. This allowed the developers to get answers to direct questions about the app, making the process extremely efficient and helpful.
The positives of using NearJobs to outsource app testing are huge. There is no better way to quickly get testers for your app. This platform is here to help your push your app towards success. And considering how important app testing is for your product, there is little reason to not do it the best possible way.
So no matter the size of your web or app company, or even if you are part of a more traditional company that needs testers or need to get some marketing research done – you can use Nearjobs to hire people quickly and easily today for app testing, website testing, bug runs, surveys and marketing research!