If there's anything the majority of university students can agree on, it's our mutual hatred of cleaning. If you live in a house full of fellow students, I'm sure you can relate to that feeling of coming home after a long day of studying only to find a sink piled with dirty dishes and counters stickier than you'd thought possible. In moments like those, cleaning that giant mess seems like an insurmountable task, but fear not! Everyone knows the basics, but we've put together a list of the best cleaning life hacks to make your cleaning spree a breeze.
Hack #1: If you're out of cleaning supplies, or if you just aren't a big fan of using tons of chemicals to clean things you use every day, there are some great natural alternatives you can make with supplies you probably already have lying around the house. Lemon juice, baking soda, and vinegar are all great for cleaning a huge array of stains and messes, either individually or mixed together. You can use them to clean your sink, remove stains from your couch or carpet, and even clean your bathtub and toilet.
Hack #2: Use simple tricks to clean your kitchen appliances with super speed. To clean your blender, fill it with water, add a few drops of dish soap, blend on high for a few seconds, and then rinse. To clean your microwave, fill a microwave-safe dish with water and dish soap, microwave on high for a couple minutes, and then wipe it down with a wet sponge. Use that handy baking soda and water paste to clean the inside of your oven by spreading it all over the oven (make sure it's off!), letting it sit overnight, and then scraping it off and rinsing with water. You can even clean your dishwasher by running it empty with vinegar and lemonade Kool-Aid powder in place of dish detergent.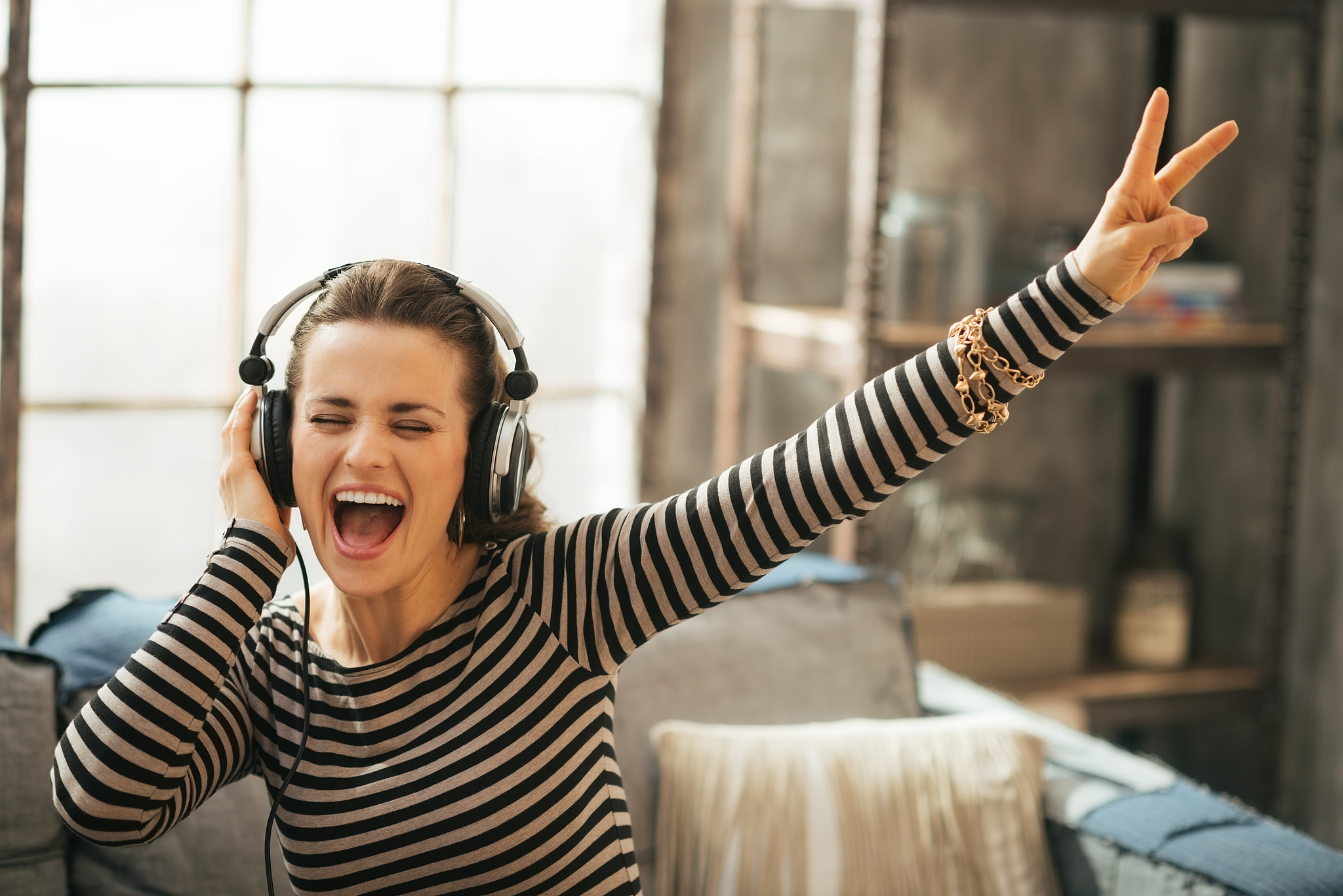 Hack #3: Finding the motivation to start cleaning can be one of the hardest parts of the job. Make the task seem less tedious by putting together a playlist of your favourite, most upbeat songs to listen to while cleaning. You can also set yourself a timer to measure out how long you want to work for to encourage you to get everything done within that timeframe. Take everything bit by bit and it'll be a lot less overwhelming.
Hack #4: Get dust and debris out of those tiny cracks and crevices by blowing the area with canned air. It'll make your exhaust fans, keyboards, air vents, and more look brand new.
Hack #5: Scrape your carpets with a shower squeegee to get pet (and even human) hair out with unbelievable ease. Trust me – I was skeptical too, but it really works! Another bonus to using this hack: no more clogging up your vacuum cleaner with hairballs!
Hack #6: Get rid of spots on stainless steel and glass surfaces (including mirrors) using a mixture of ½ cup white vinegar, ½ cup rubbing alcohol, and 1 cup warm water. Wipe down with newspaper instead of a cloth or paper towel to keep the surface streak-free.
Hack #7: Clean grime off of cabinets and doors using a paste made from baking soda and olive oil along with an old toothbrush for scrubbing.
Combine simple tips and tricks like these with your usual cleaning regimen to get the job done much more thoroughly and painlessly than ever! Now that you're a pro at cleaning houses, you've also got an opportunity to quickly and easily make some extra cash. Life can be pretty busy, and people are always looking for someone to take tasks like house cleaning off their hands. Use apps like Nearjobs to advertise your new found expertise – just make a profile for yourself, list cleaning as one of your specialties, and watch as people in your area start offering to hire you. You can also use the app to look for people close-by who are in need of cleaning services and contact them yourself. Happy cleaning!
Or if you read this article and realized this stuff all sounds good but you don't have the time, energy, or just plain old hate cleaning, you can hire someone to clean for you through Nearjobs as well.  Simply post your job today and invite nearby cleaners ready to work!